Ventilation
SULKO windows are characterized by a high level of tightness. Moisture in the apartment (from cooking, bathing, as well as breathing or from plants) can escape and condenses primarily on glass, if not ventilated on time. Ensure proper ventilation of the used space 2-5 times a day.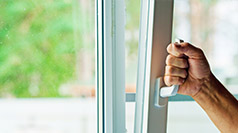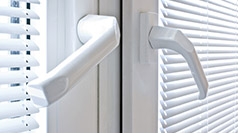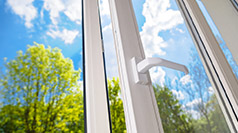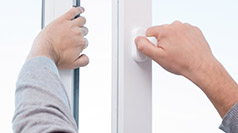 Some useful tips
If possible, do not dry clothes in the apartment and when cooking, use the hood and close the doors to other rooms.
Also, keep bathrooms properly ventilated when in use.
Even plants in an apartment can be a source of moisture. A "forest" will definitely not be profitable to the microclimate in the living room, it is recommended that the number of plants in small spaces be limited.
Radiators need to be placed under windows in order for natural circulation to occur, thereby "washing" cold windows with warm air flow.
Interior shutters on the glass restrict the movement of air along the glazing where so called cold pockets of condensation may appear. Therefore, on cold days, consider pulling the blinds to the highest position.
Flowers on the windowsill and heavy drapes may also limit the access of hot air to glass.
Wide sills should be provided with vents for air movement.