Cleaning
Plastic parts for windows and doors are easy to maintain thanks to their smooth surfaces. Dust and rain can be quickly removed by conventional detergents and hot water. Agents containing sand, abrasive cleaners or abrasive materials should not be used as they can roughen the surface. Impurities that arise during installation, maintenance or during operation (e.g. a grease fitting) can be removed by conventional detergents. Do not use alcohol based cleaning agents. For cleaning decorative stained glass panels in the front door, use only lukewarm water without the addition of detergent.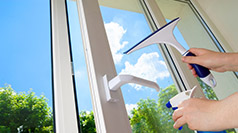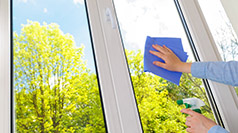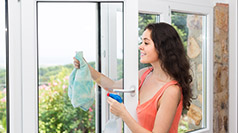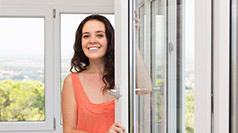 Some useful tips
Purification can be carried out by conventional isolation detergents.
Fingerprints and greasy stains can be removed by detergents.
Avoid dry mortar, cement, lime, rust, etc. - Remove the dirt immediately with water.
Do not use hard and sharp cleaning tools or abrasive cleaners, acids, fluorine or other alkalis.
The Glass will be irreversibly invalidated if damaged by flying particles through grinding, welding, etc.
For any additional issues related to cleaning, please consult with the staff of our service department.